Trusted Carpet & Water
Restoration Services
For the first step toward a cleaner indoor environment, turn to the professionals at True Clean Carpet Care and Restoration Specialist. As a local, family-owned and operated business in North Platte, NE, we provide high-quality carpet cleaning and water restoration services. Meeting the needs of residential and commercial customers, we use state-of-the-art equipment to ensure a thorough, deep cleaning every time.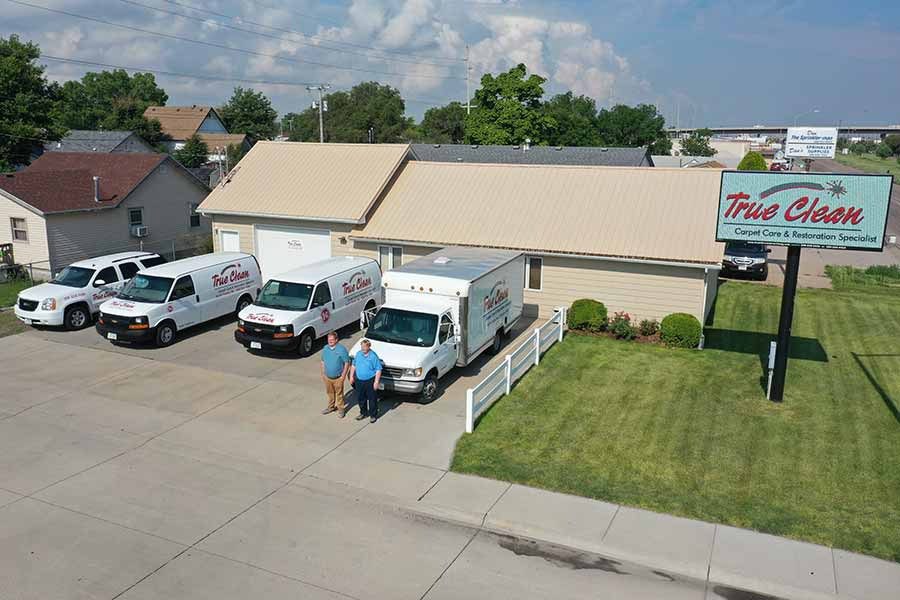 We Operate State-Of-The-Art Equipment
You can trust that the experts at True Clean Carpet Care and Restoration Specialists utilize the best equipment possible. We have the correct equipment to handle any job, no matter how large or small. We ensure that your carpets will be pristine thanks to our experienced staff and top-of-the-line equipment.
No Job is Too Big or Too Small
Serving North Platte & the surrounding area for over 30 years, we are the area's carpet care and restoration specialists. From routine carpet cleaning to 24-hour emergency water restoration services, our IICRC-certified technicians are prepared to handle jobs of any size to meet your needs.
As a highly-trained team, our goal is to provide honest, friendly, and reliable service to our customers. Whether it's a regular carpet cleaning or you've had the misfortune of having a flood, True Clean has got you covered!
My name is Steve Schmit. My wife Susan and I started a small, family-owned cleaning and restoration business in Feb. 1992. Like a lot of small businesses, we started out in a small corner of our house. In June 2003, we renamed our business True Clean Carpet Care & Restoration Specialist.
As a 100% locally owned and operated business, we proudly support our community and several local events. We have received a Bronze Accredited Business Award from the Better Business Bureau and have been proud members since 2004.
In 2009, our son, Tim, graduated from high school and went on to become a Certified Welder. He joined our team in 2011 and has since earned his Water Restoration Technician, Applied Structural Drying, and Carpet Cleaning Technician Certificates through the IICRC. In 2016, our business was also certified by the IICRC.
Over the years, we went from a single-truck operation to a multi-truck operation. We have completed work in small residential and major commercial buildings, from single offices to schools, churches, banks, hospitals, colleges, and more. We are proud of our community and would like to thank everyone who has made the past 30 years a great success for our family.